HR Solutions

Iowa Employment Conference
HireQuality Solutions, LLC
302 W Broadway Street
P.O. Box 52
Polk City, IA 50226

Phone: 515-331-9020
Phone: 515-984-9173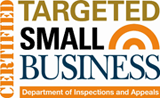 Our team at HireQuality Solutions is committed to improving the communities in which we operate and live.  So many wonderful businesses and individuals contribute to our success, and we owe it to them to give back.

Make-A-Wish Iowa  

Meals from the Heartland

Habitat for Humanity

American Cancer Society

Leukemia & Lymphoma Society

Easter Seals

Juvenile Diabetes Research Foundation

Cystic Fibrosis Foundation

Alzheimer's Association

Susan G. Komen Foundation

Nan has volunteered 21+ years with Make A Wish Iowa. In addition to being a wish grantor, she has chaired and co-chaired many fundraising events for Make A Wish. Here she is with Rob Kelly, Pres. & CEO of Make A Wish, Steve Karlin of KCCI & Cynthia Fodor of KCCI during the 2013 Gumdrop Gala event that she chaired.

Nan Boland, HQS President; Emily Van Kley, HQS Recruiter busy building a deck at the Habitat for Humanity Rock the Block event last fall.

Members of the HQS Team busy packaging meals at Meals from the Heartland.